How Is Your Pitch Today?
A Programmer's Chronicles 8
by Gertjan Zuilhof, Programmer, International Film Festival Rotterdam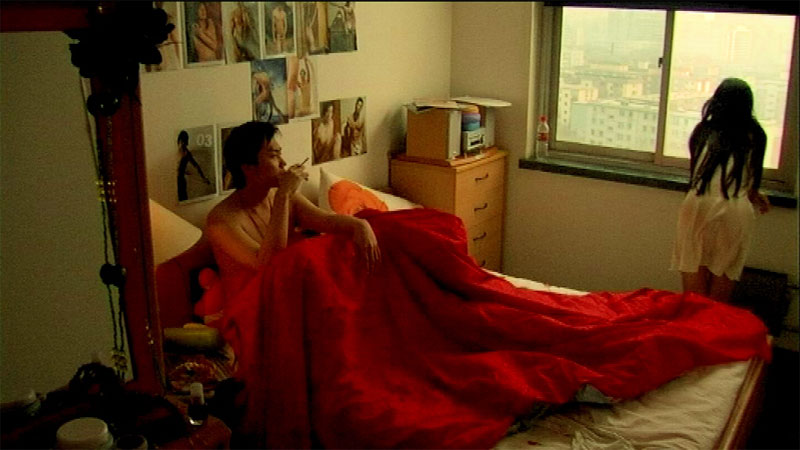 I saw it one afternoon in Tokyo. But it could just as easily have been Pusan, Rome, New York or Rotterdam. During a meeting where film projects are presented. There is no Dutch word for this phenomenon. Even though the borrowed verb "to pitch" is fairly popular. During the pitch, the idea is to score a knockout in one round. Flashy visual material helps. A supple PowerPoint presentation also works wonders. One-liners help too, of course.
What doesn't help is depth, because that's tantamount to long-windedness and that is deadly. The afternoon wasn't even that long. It started after lunch and finished before the first round of drinks. Yet 28 film projects were fitted in. So after deducting the time taken to come on and go off, about five minutes for each project. Perfectly organised. Virtually without technical hitches. The Tokyo Project Gathering of the Tokyo International Film Festival Co-Production Market can certainly be called professional. And it doesn't just stop at flashy. People interested in a project can sign up for an individual conversation of half an hour with makers and producers of specific projects. In Rotterdam it has turned out to be a well-tested procedure.
It's difficult to imagine during pitching that a film is not flashy in the end, about hands some duration and is based on a local line, but on a meticulously written and rewritten script. It's just as difficult to trace back a complete film to the pitch it probably was once.
I try to imagine that in the case of the new Chinese film How Is Your Fish Today? by female maker Guo Xiaolu. This example is not entirely coincidental. The film is about a scriptwriter wrestling with writing a script to order. A commission that gradually (literally and metaphorically – the film in progress is also a road movie) is increasingly forgotten to make way for genuine fascination with the final destination of the journey. The scriptwriter is as Rao Hui and he is played by Rao Hui. The voice of Rao can be heard throughout the film, because he recites his script, in a manner of speaking. A script that is apparently a work in progress and is of course based on a complete script.
Rao starts by focusing a lot of attention on Rao himself.
Rao in his apartment. Rao in the gym. Rao while playing at mahjong with his friends. And Rao hanging around listlessly and reluctantly feeding his fish. In addition, we see images of the scripts that the film Rao is writing about a certain Lin Hao who is fleeing through China because he killed his wife. He treks to the far north, to the village of Mohe, to die in the snow there. Or doesn't he? During his journey, he has a brief encounter with Mimi. In the true spirit of this self-reflective film, Mimi is played by the film maker Guo. The beautiful images in the film are more or less documentary and follow the journey to the icy Mohe by train. Towards the end of the film, the scriptwriter Rao is only a voice and the weathered faces of the inhabitants of the northern landscape take over the film.
Back to the pitch. How Is Your Fish Today comprises three sorts of fiction, or three sorts of reality if you wish. That of the writer and his fictional self. That of the fugitive story invented for the film in the film. And that of the documentary that is made for the fiction. Could the log line have been: scriptwriter works reluctantly on a mainstream script and meanwhile dreams of a documentary? It doesn't seem likely. More probable is that the script is was turned upside down and rewritten entirely at least 24 times. The presence of Emiliano Battista as co-writer and editor on the credits point in that direction.
How Is Your Fish Today? is in the end not so much a story about a writer wrestling, but pays homage to the art of scriptwriting. An art that does not get much attention at flashy presentations and pitches in the festival world. That's why I imagine it would be nice to allow several film makers and writers to present the full script. In a kind of theatrical lecture, the way that happens in the theatre world. There are scripts that never made it on to film and which can therefore be fascinating. Not all scripts follow the models of scriptwriting schools and script doctors and that alone makes them interesting. In an intimate auditorium with a possibly small yet interested audience, that could lead to something beautiful.
And maybe I should ask Rao Hui to recite his real script.
© 2006 IFFR